'It's the little things that make a BIG difference...'
The saying goes...We've all heard about the harmful effects of plastic in the oceans, The toxic chemicals and destructive processes used to make it, and how long it takes to break down. It is because of this that almost ALL plastic ever created is still here with us and will continue to remain long after any of us!
That's pretty serious for a material that has only been in wide use since the 1960s!
Whilst there are small changes we can all make to improve the situation, businesses are in a far more influential position to make far-reaching, meaningful changes.
We at ZERØ London are no exception to that...
So, without further ado, let me introduce our exciting sustainable packaging range!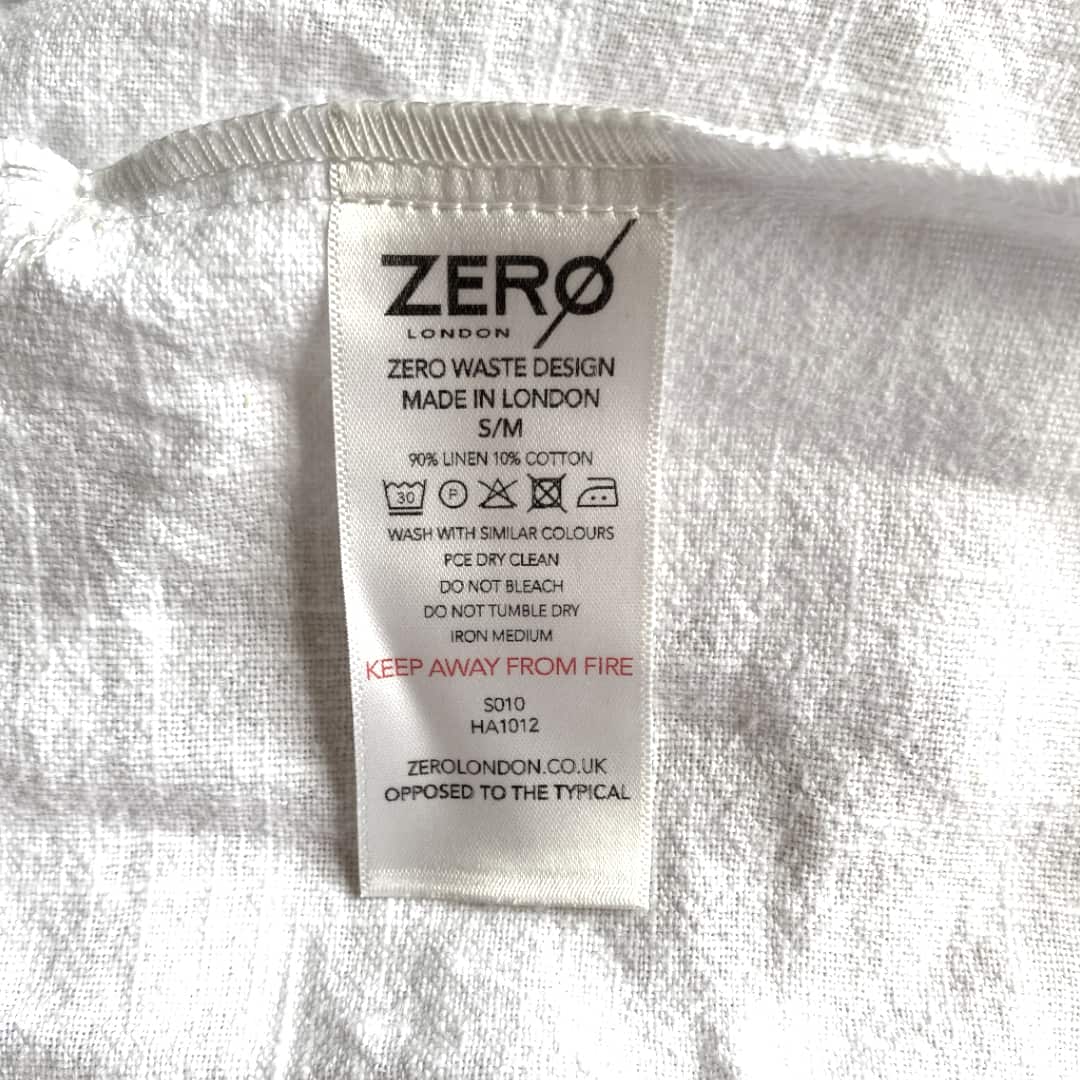 Post-consumer Recycled (PCR) Plastic Wash-care Labels
The care labels you'll find inside your beautiful ZERØ London items are made from entirely re-claimed and recycled plastic- isn't that great!? We're now taking waste-plastic out of landfill and putting it back into circulation
A far better option than using virgin plastic - making the problem a whole-lot worse!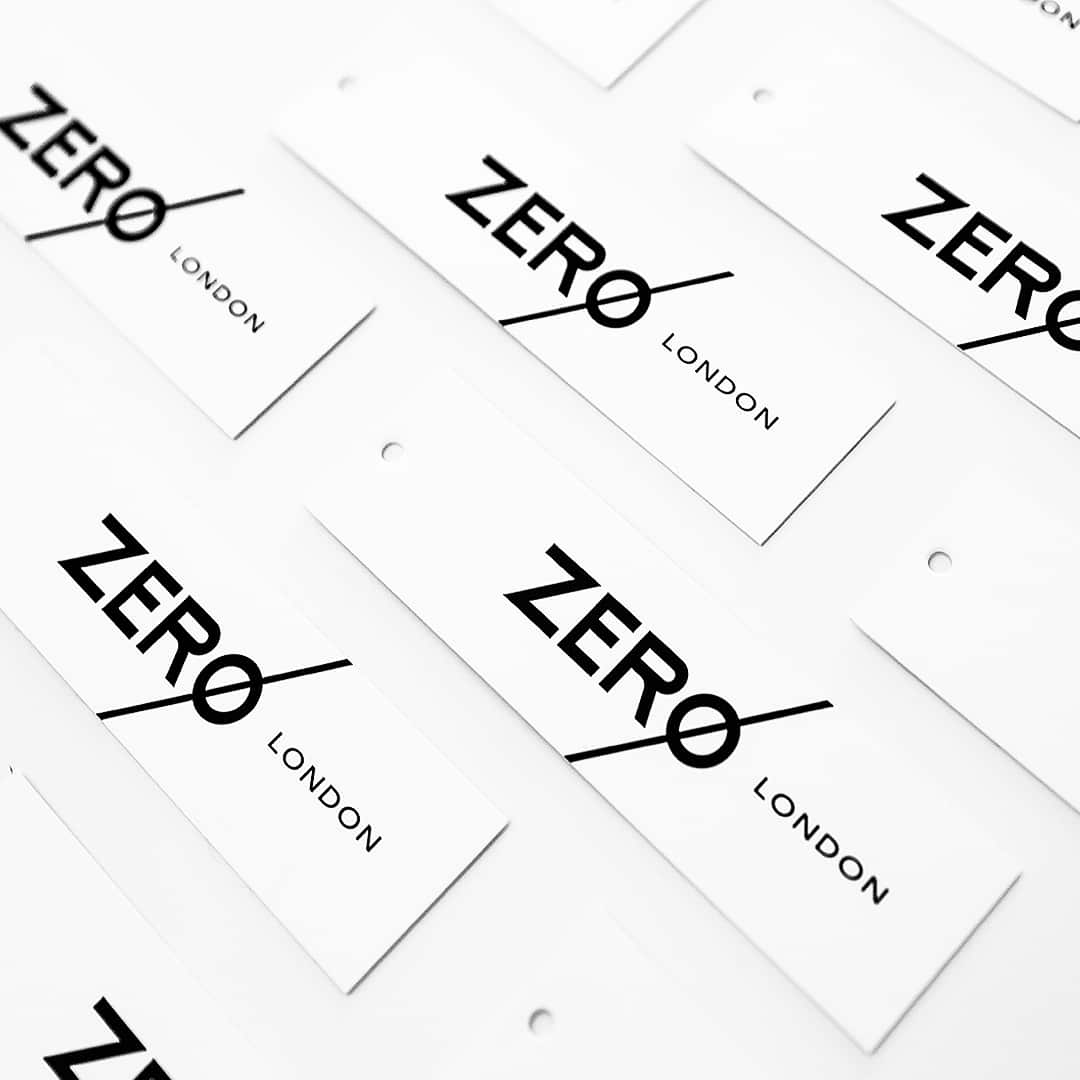 Plastic-Free Swing Tags
Our swing tags are specifically designed to be environmentally friendly, biodegradable and ideal for recycling; our tickets and are designed 'un-coated', which means they don't use any plastic films to produce a 'shiny' or laminate finish. They are all-natural, printed with vegetable inks and hand-tied with jute string, one of the most environmentally-friendly fibres there are!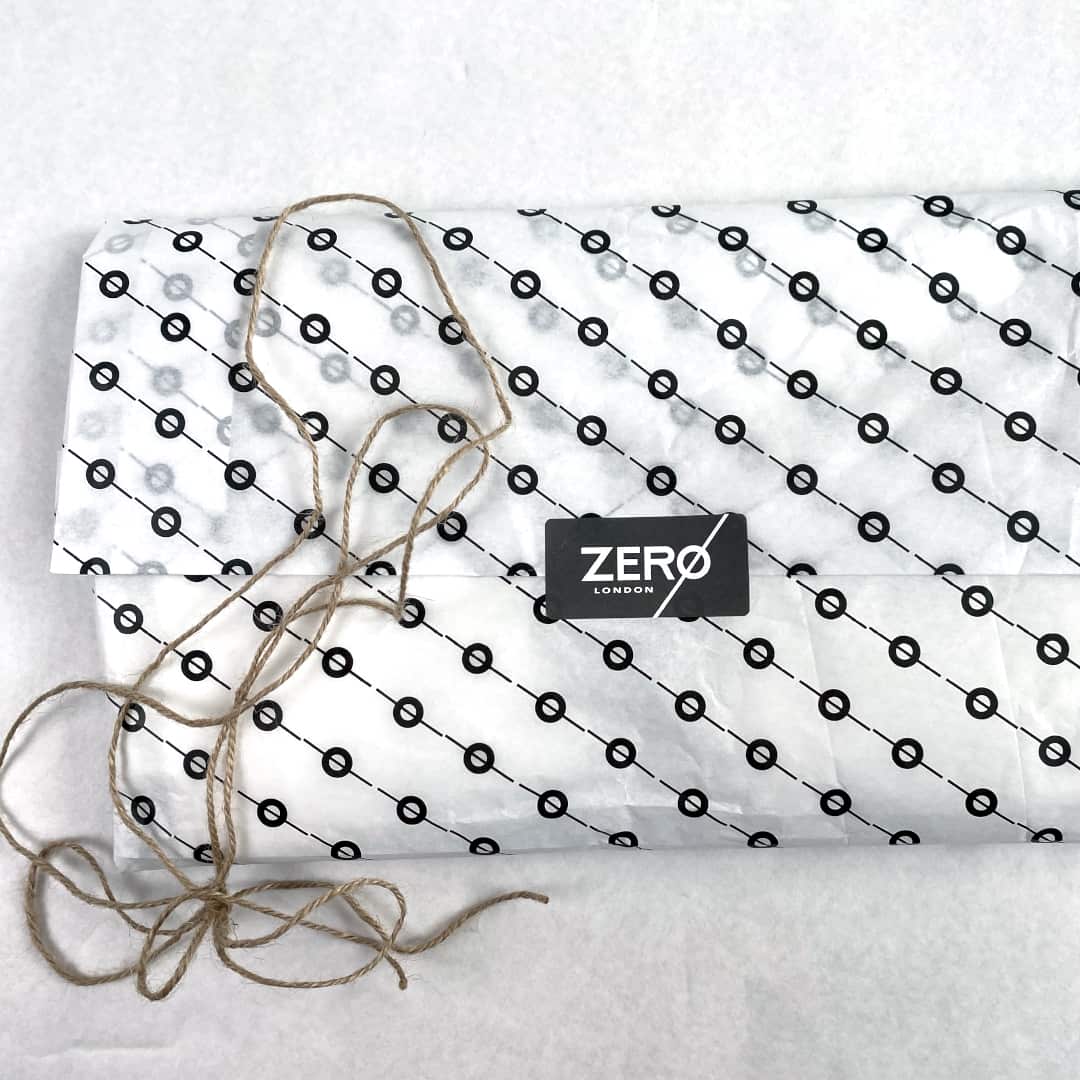 Un-coated stickers
Our stickers are designed without the common plastic top-coating and use only the minimum level of adhesive required to accelerate the biodegrading process.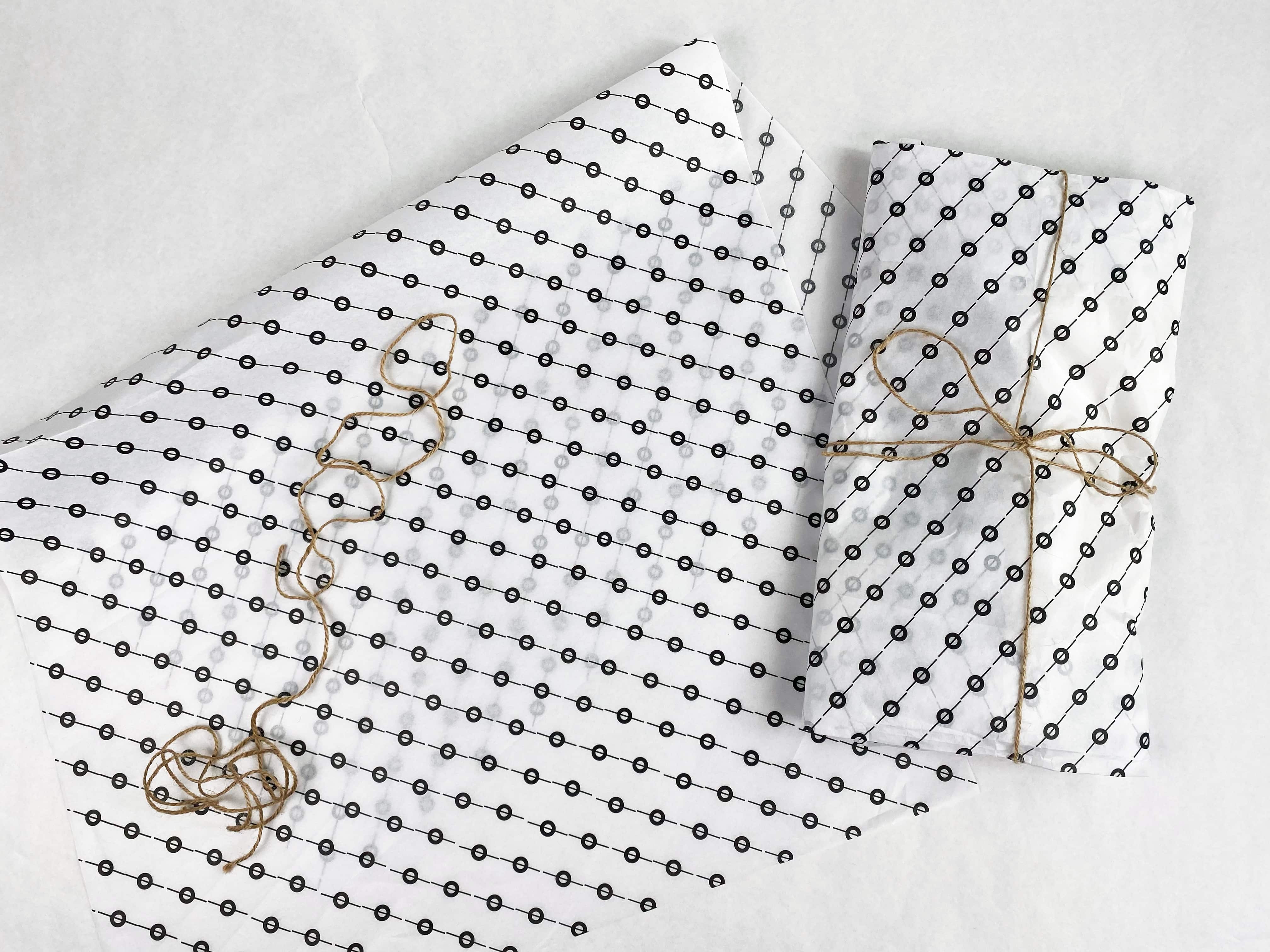 Recyclable Tissue Paper
Your beautiful items will come to you wrapped in our recycled tissue paper, designed to be free from metallic fibres or plastic finishings, making it bio-degradable and compost-friendly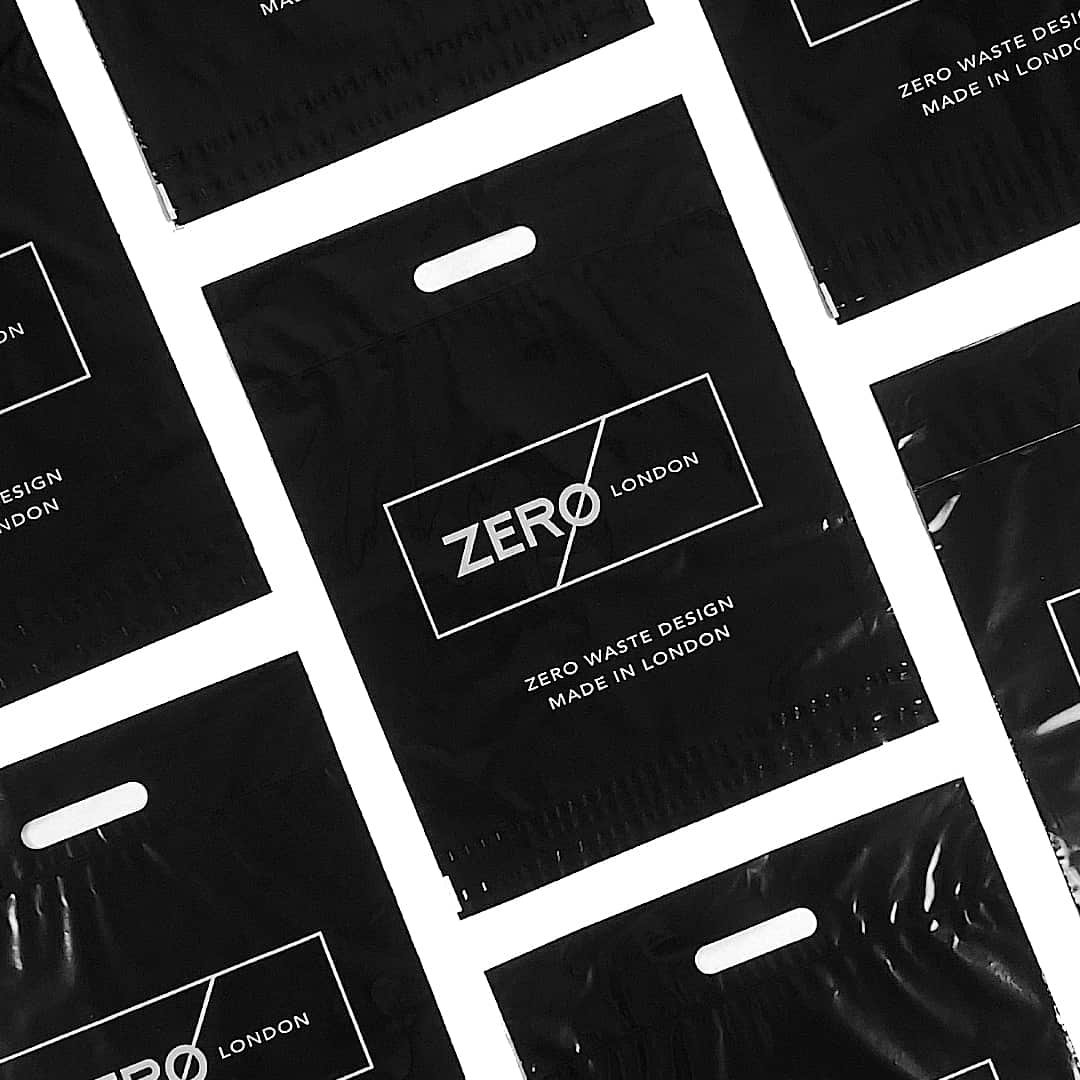 Recyclable Mailbags
For the time being, there are some jobs that plastic is still the best material for. The

good

news is that our mailbags are created to be 100% recyclable, just like a plastic bag from the supermarket. Our delivery stickers too, are recyclable and made without plastic top-coating, making them the most environmentally friendly option available.
A Good Start, But there's still more work to do.
We are passionate about making environmentally friendly products, new materials are being made available all the time! But there's always room for improvement. For example, we have recently been able to eliminate ALL single use plastic from our production process- from the studio, to the factory and on to our warehouses.
For more information on waste and sustainability in the clothing industry, and to find out what more you can do to make a difference, go to: www.wrap.org.uk